Once again linking up with The Pleated Poppy for "What I Wore Wednesday". Here are a few of the outfits I wore this week!
Monday
Scarf: Thrifted
Earrings: Claire's
Shirt: Thrifted
Shorts: Target
Shoes: Target

Tuesday
Tuesday Date Night
Scarf: Thrifted
Necklace: Forever21
Vest: Forever 21
Shirt: Forever 21
Jeans: Kohls
Sandals: Target
Wednesday
Headband: Gift made by my friend Hanna
Earrings: Made by my sweet husband Kaleb
Sweater: Forever 21
Jeans: Kohl's (Levi's)
I'm also linking up with....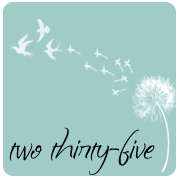 Check out these girl's blogs!!