December 3-4, 2012
My Mom had suggested that as a Christmas gift to our whole family we take a trip down to Disneyland for a couple of days! We were so excited when she offered because our boys LOVE going. We ended up taking two separate cars down south, the boys went with my parents earlier in the afternoon to check into the hotel and get settled. Kaleb and I waited for my brother and sister to get out of work and class and ended up leaving town around eight that night. The car ride was so much fun! We were laughing and chatting and went on an adventure to find something to eat for dinner. After almost starving and peeing my pants on several occasions we stumbled upon a Chick Fil A and boy was it was worth it!
We got to the hotel around midnight, got some sleep, and were ready to go in the morning! Our hotel was only a block away from the front entrance so we loaded the boys up and walked over!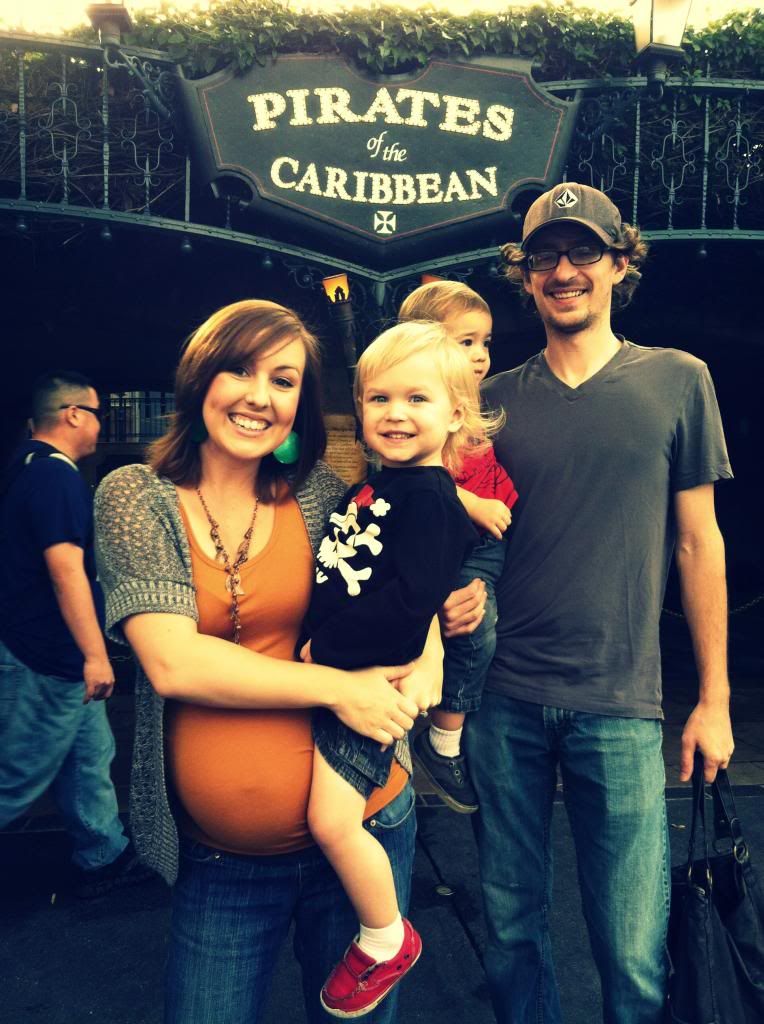 It's become our Disneyland tradition to head straight to the Pirate ride as soon as we get to the park and to say we had a happy two year old would be an understatement! Oliver was so very excited to go on his favorite ride ever!
On the way off of the ride there is a little shop full of pirate gear so we had to make a stop in and grab some souvenirs! Oliver got a pirate Mickey ear hat (that he didn't take off for anything other than baths for three weeks after our trip) and a new sword!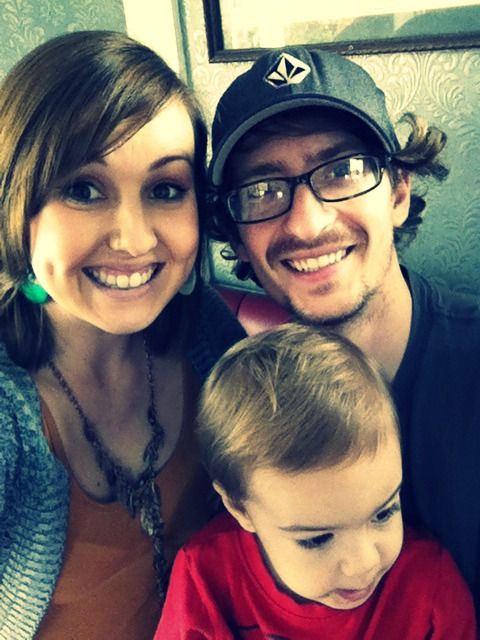 We headed up to the Haunted Mansion and worked our way through that side of the park. After lunch we rode the big white ferry boat with the boys while some of the other people rode Thunder Mountain. The boys loved sailing around the island and seeing all of the animals and Indians.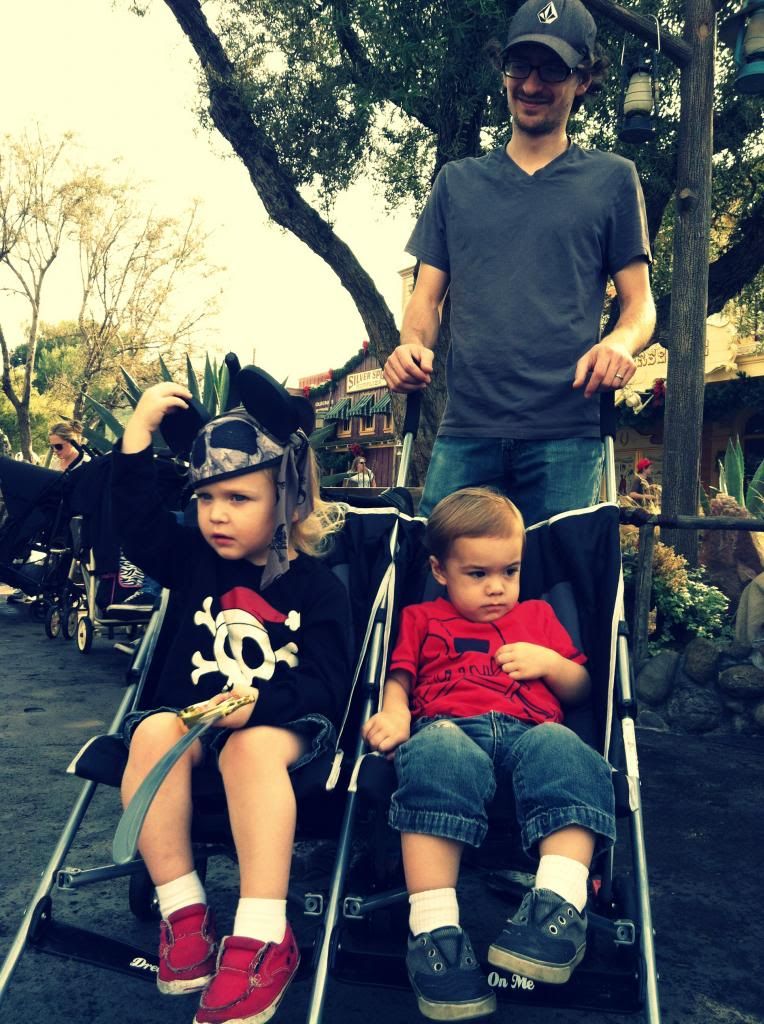 Oliver trying to remove the sword from the stone. He really did want that "ching ching".
The carousel ended up being Carter's favorite ride! You can't tell from the pictures above that he was enjoying himself, but he did not want to get off!
We had a really fun day and ended it with eating at The Rainforest Cafe for dinner. We walked back to our hotel to get some good rest for our second day of Disney adventuring!