Kaleb's parents came to visit and anticipate the arrival of little Harper. They got here two weeks before her due date and got to spend lots of time with the boys! Needless to say the boys loved it and demanded every minute of their attention. Poor Grandma and Grandpa Baker could hardly get to the bathroom without two little Baker boys following them around.
Carter and Grandma Baker getting some cuddles in.
Kaleb surprised Oliver with a new bow and arrow one Saturday and this boy was obsessed. The face below says it all...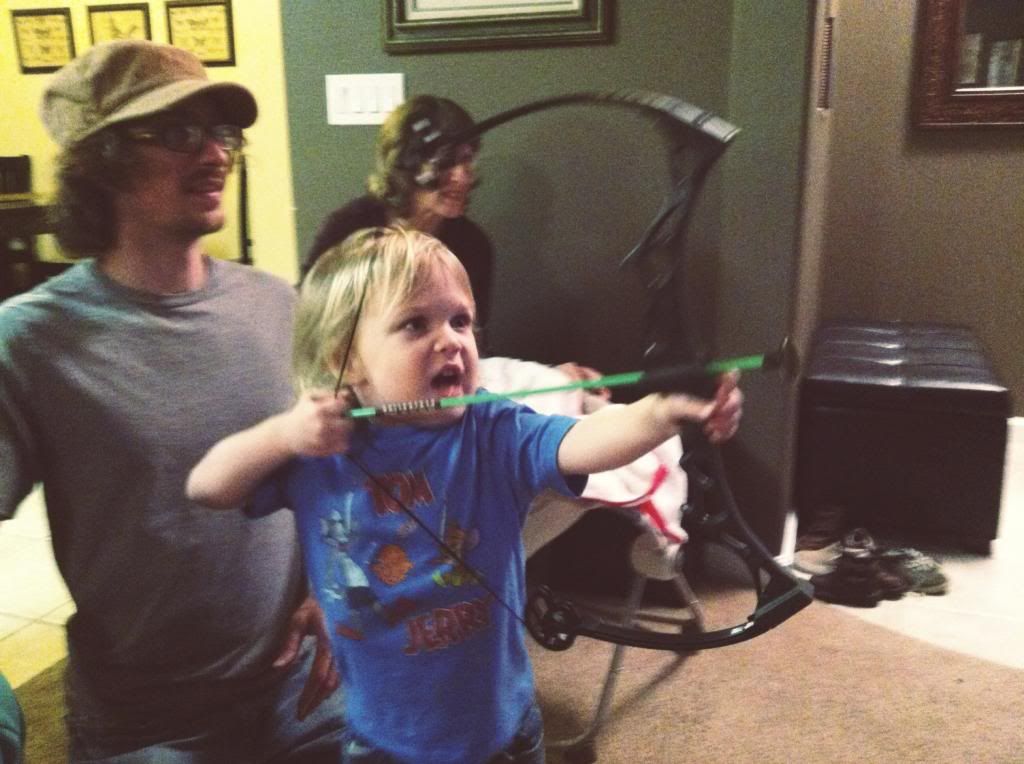 Little Harper made her grand debut on March 3rd...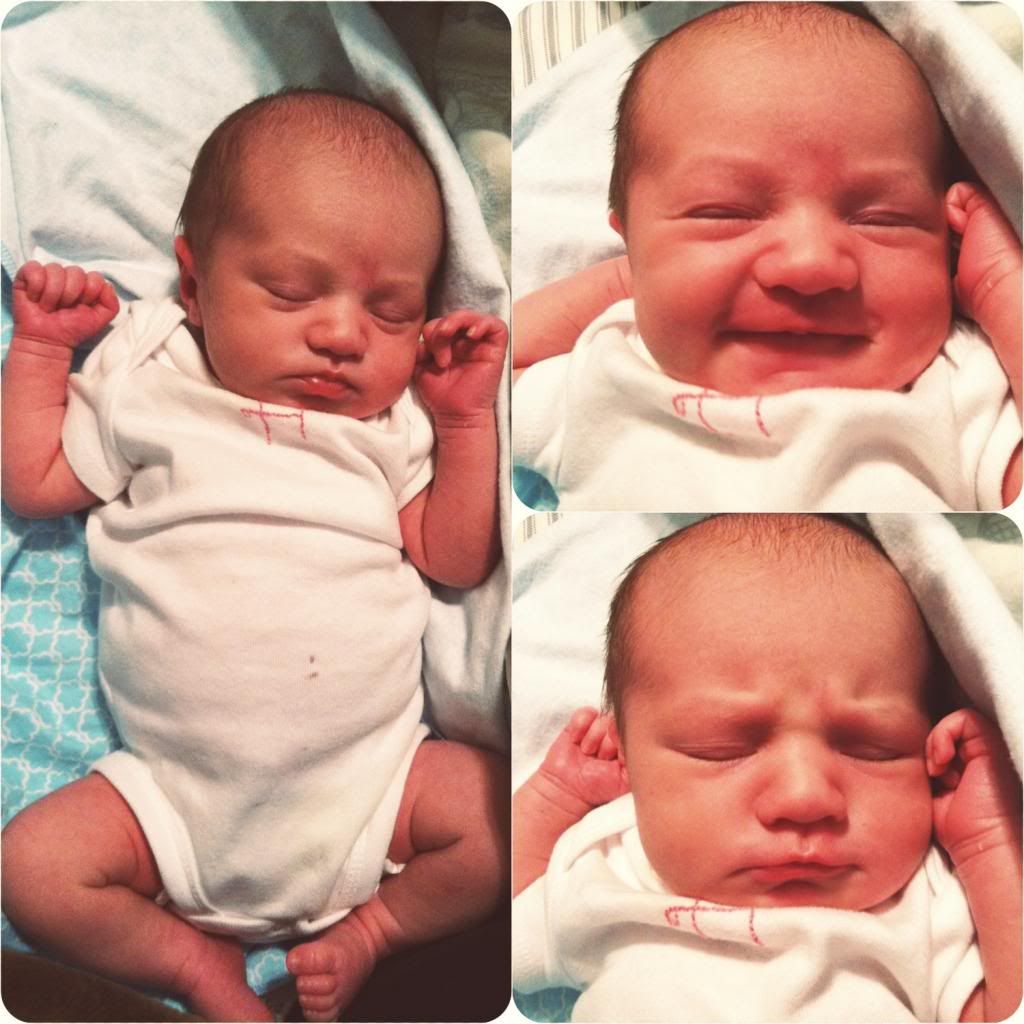 And has been melting our hearts with faces like the one below ever since...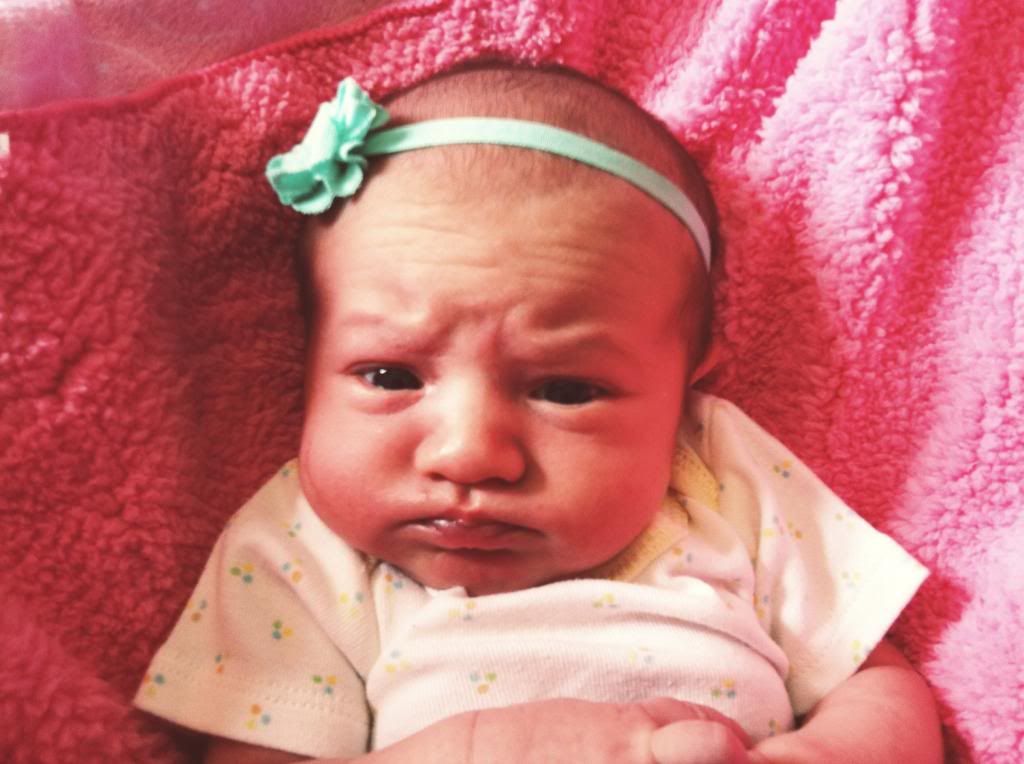 Oliver had to go to the doctor so I left Carter and Harper with Grandma Baker and we were able to have a little Mama/son date. After the doctor's office we stopped at Starbucks for a cake pop treat. I love getting to know the kids one at a time, they're so different when they're by themselves!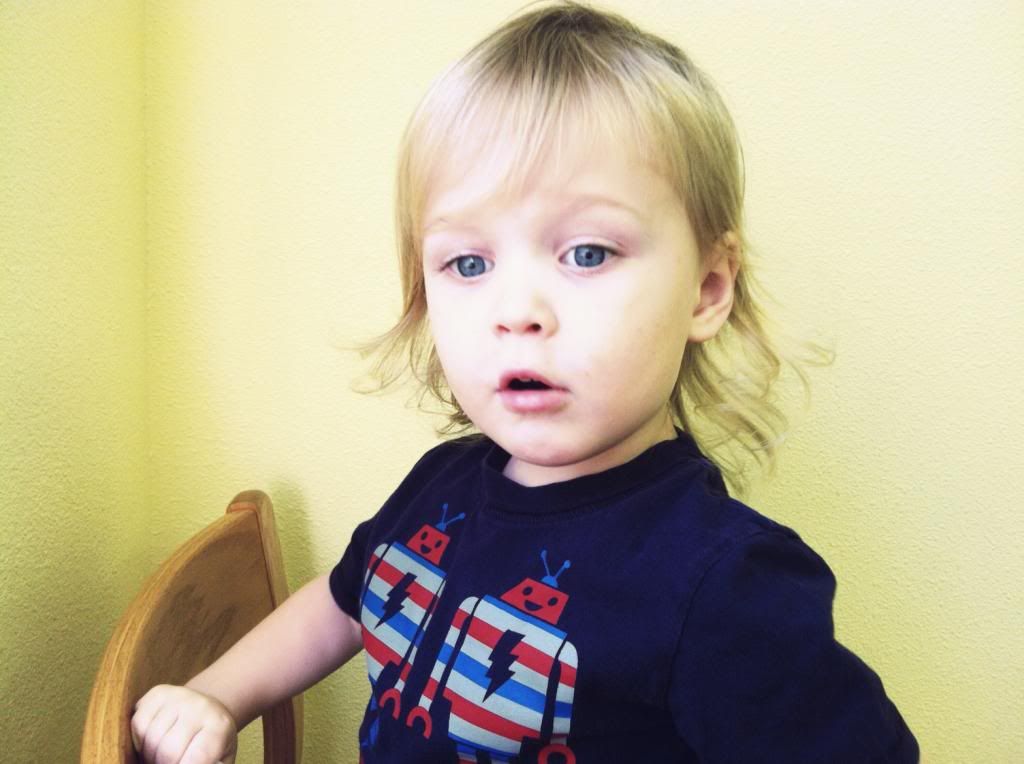 Oliver got his first haircut!! A nice man in Starbucks overheard Oliver and I talking about getting his hair cut and he turned around and handed us a free haircut card! Perfect! He did a really good job of sitting still and actually loved the experience. He looks so different, I'm still getting used to it and sometimes it takes me a second to recognize him....it's been over a month!
We took the boys to an indoor bounce house place that we have here in town and of course they loved it! We've only been once before so this was a treat for them.
This kid with his haircut....I can't get over it!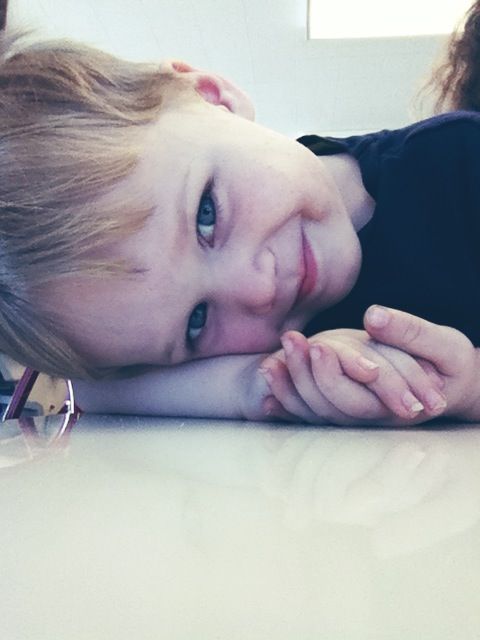 The night before Grandma Baker left our house the boys laid in bed with her and Oliver ended up sleeping with her that night. That was so very special for him and I'm glad he got to soak up his last night with having her here!
I'll be posting the second half of March's recap soon...
You can follow me on Instagram where I post daily...my username is wkbaker
Lots of pictures of my babies and our daily life, just sayin!