Oh yes, it is Friday once again! Our favorite day of the week in this house....
Let's celebrate the weekend with a new favorite product!
I am always on a tight budget but like to try new things when it comes to makeup or hair products so this week let me introduce you to...
Wet n Wild megalast lip stain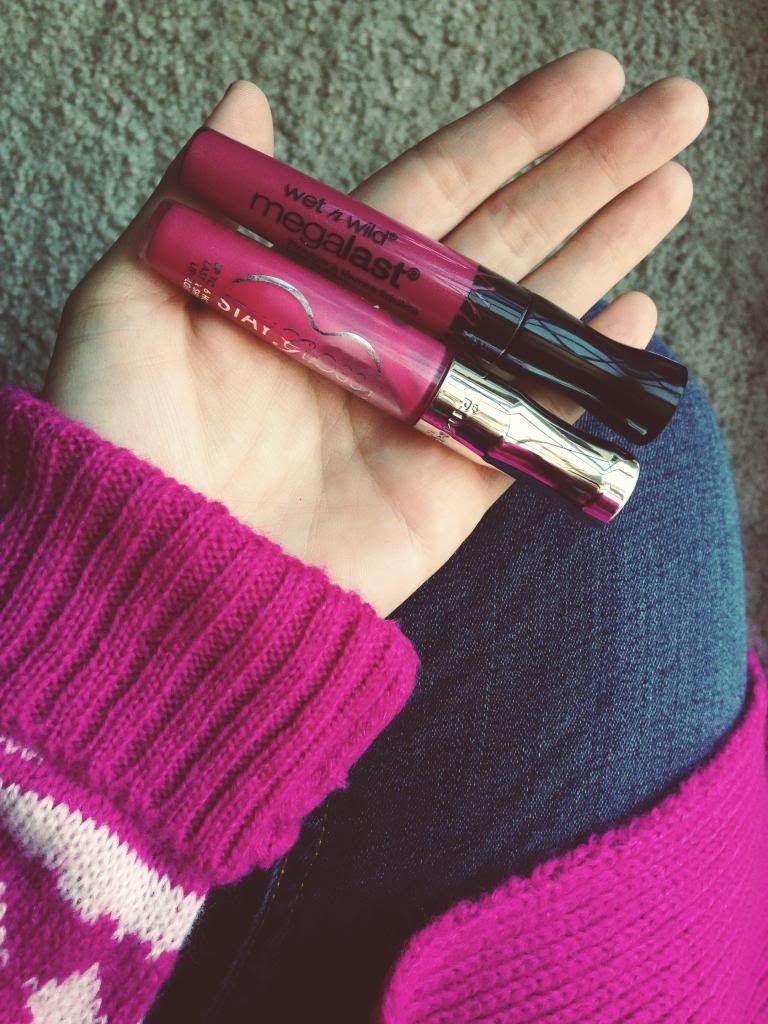 I found this great long lasting lip stain by Wet n Wild. The greatest part about it is that it costs less than $2! I'm going to have to go and get some more colors that's for sure! I picked out the color "Rose To The Occasion" and it's amazing!
When I first tried it out I put the color straight onto my naked lips and I wasn't impressed…as soon as it dried it started to flake and made my lips look wrinkly. The next time I applied it I made sure to apply chapstick (Burt's Bees aka the best chapstick ever) first, next the lip stain, and last a top coat of lip gloss. I really like Rimmel's "Stay Glossy" . I believe I paid between $3-$4 dollars for it and it's one of my faves. This combo made my lips feel nice and moist but I still got the long lasting lip color, which was great. I also like the lip stain because it's much easier to apply than a lipstick.
Check back next Friday for another one of my new favorite products!