I love going back and looking at pictures from exactly one year ago! Mainly because most of the time it seems like just yesterday and you don't realize how much has actually changed since then. Here is one picture from each day of the first week of May one year ago...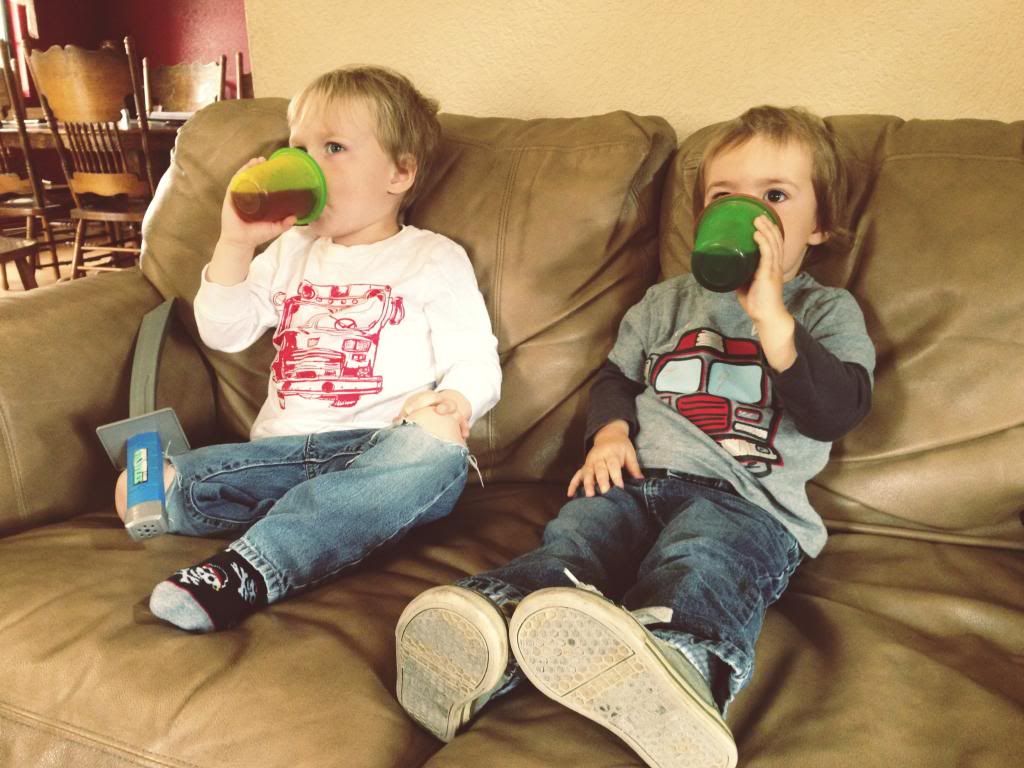 May 1, 2013
The boys hanging at Papa's house watching a movie and sipping on some tea. I mean, look at how little they look!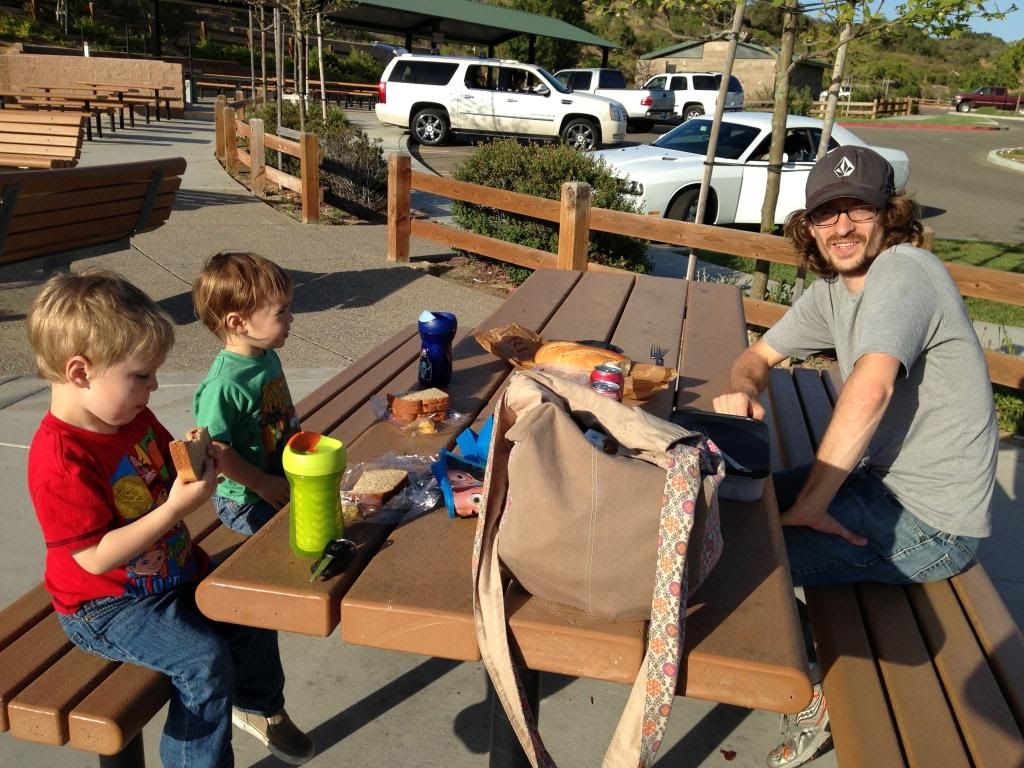 May 2, 2013
The weather was perfect and we wanted to take advantage of the longer evenings so we decided to head to the park for a picnic. It was perfect and the boys loved playing afterward.
May 3, 2013
Look at this chubby little princess! I can't believe how much SHE has grown and changed in the last year! She now a little toddler running around the house saying words!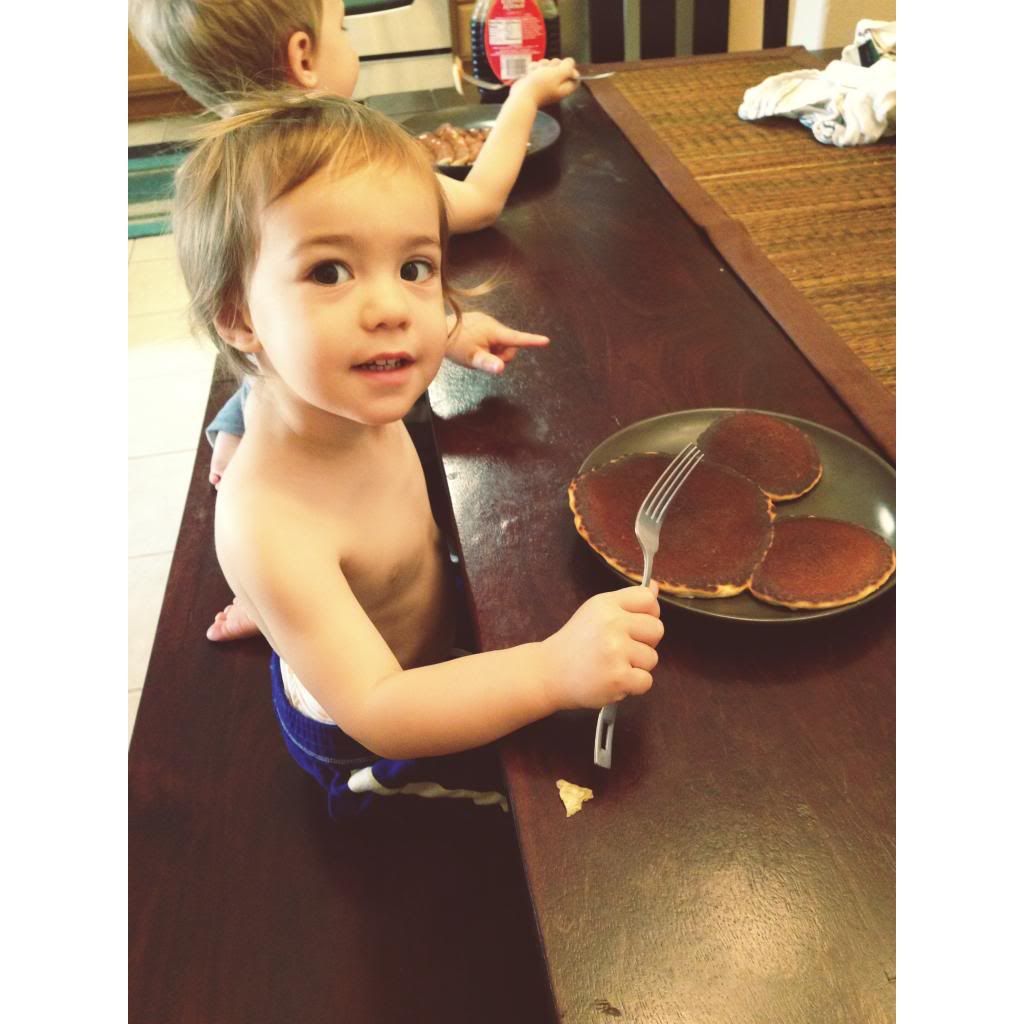 May 4, 2013
Awww Saturday. We love Saturdays because we get to spend it with Daddy! Kaleb made them special Mickey Mouse pancakes on this particular day before taking us to SLO and the Bob Jones Trail for our first hike (more like walk) as a family of five!
May 5, 2013
Nothing says "Sunday best" like a tutu! Am I right?? Harper agrees, obviously.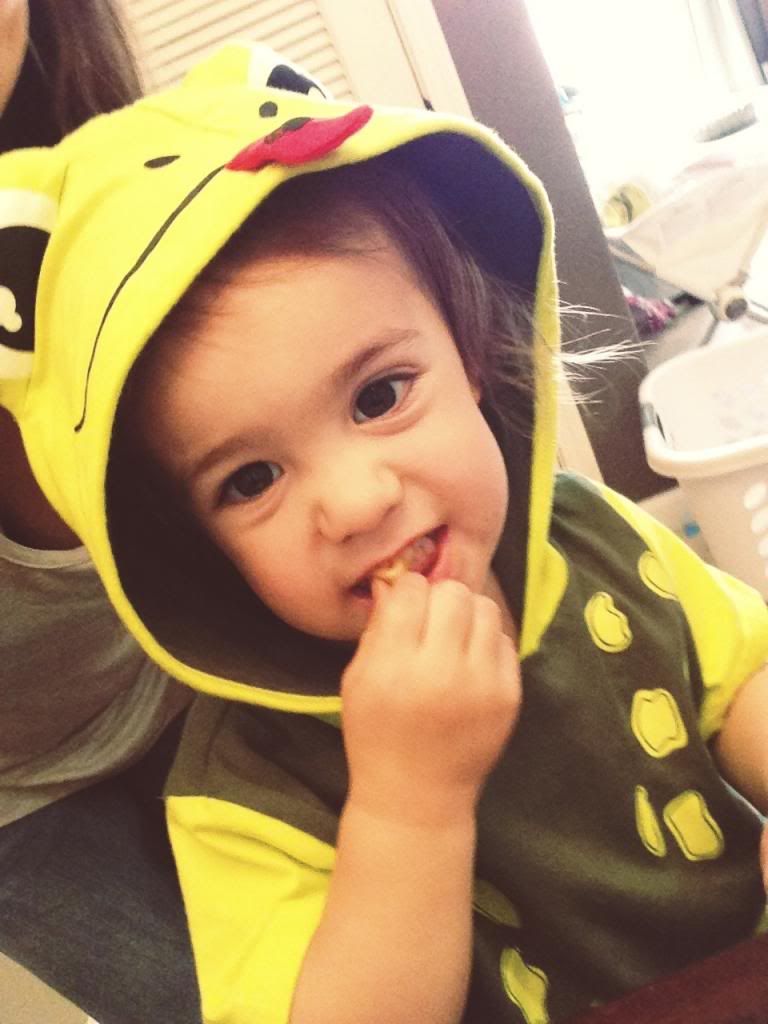 May 6, 2013
Carter showing off his favorite shirt at the time. He loved that his hood made him look like a frog. He actually still fits in and wears that shirt all the time a year later.
May 7, 2013
Olive Garden date night! OOOO baby! Look at that cute guy with long curly hair. I love it.
May 8, 2013
Angelic sleeping baby Harper. I remember my favorite time of day being at night while Kaleb was putting the boys to bed, I would nurse her, hold her in my arms for awhile while she slept, and lay her down to peacefully sleep the night away. It was such a special time to bond with her and enjoy her. I can't wait to have that special time with Sawyer very soon!