I love going back through pictures from exactly one year ago...I did this a few days ago and my heart totally melted! My boys were so tiny! Such good memories...
One year ago sweet little Oliver got a little pirate coin stuck way up inside of his nose. I took him into see his doctor and we ended up at the ENT to finally get it out. It was traumatic for me but he did so well and was a happy little guy despite the circumstances. The picture above is of us waiting at the ENT's office.
One year ago Carter had gotten a gift card for his birthday from his Great Grandma Treva and he chose this huge soft teddy bear which he's slept with every night ever since. It's one of his absolute favorite stuffed animals...
One year ago Carter wore a bow tie!!!! This was his Easter outfit last year and I about died. SO CUTE!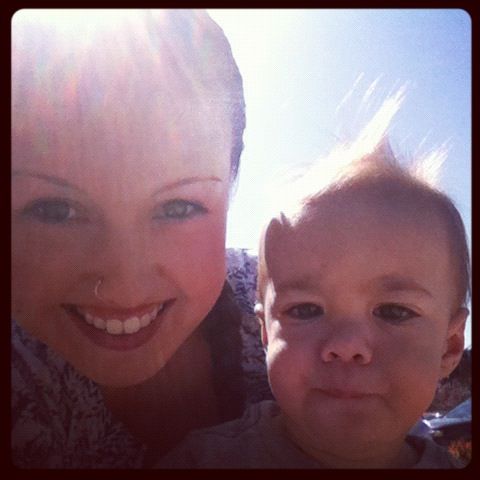 One year ago we had a family day in SLO one Saturday and had a picnic in the warm sunshine...
One year ago Oliver was obsessed with this fedora and it was the cutest things ever...
One year ago we took our first solo Disneyland trip as a family and it was the best trip ever. The boys had a total blast and we really enjoyed them enjoying it. Such good memories!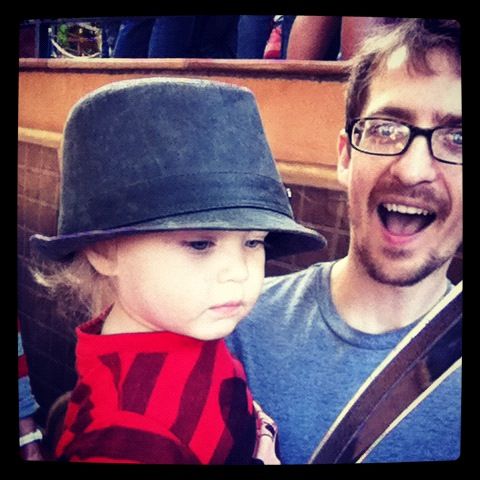 Pirates of the Caribbean...Oliver's all time favorite ride.
Oliver made out like a Captain with all of his pirate loot!
These boys are growing too fast and I know that Harper's going to be this size before I know it...oh my heart!