This is my first What I Wore Wednesday post baby! I'm learning how to dress this awkward postpartum body and hopefully I'll drop the last 15 pounds sooner rather than later but here are a couple of the outfits I wore this last week!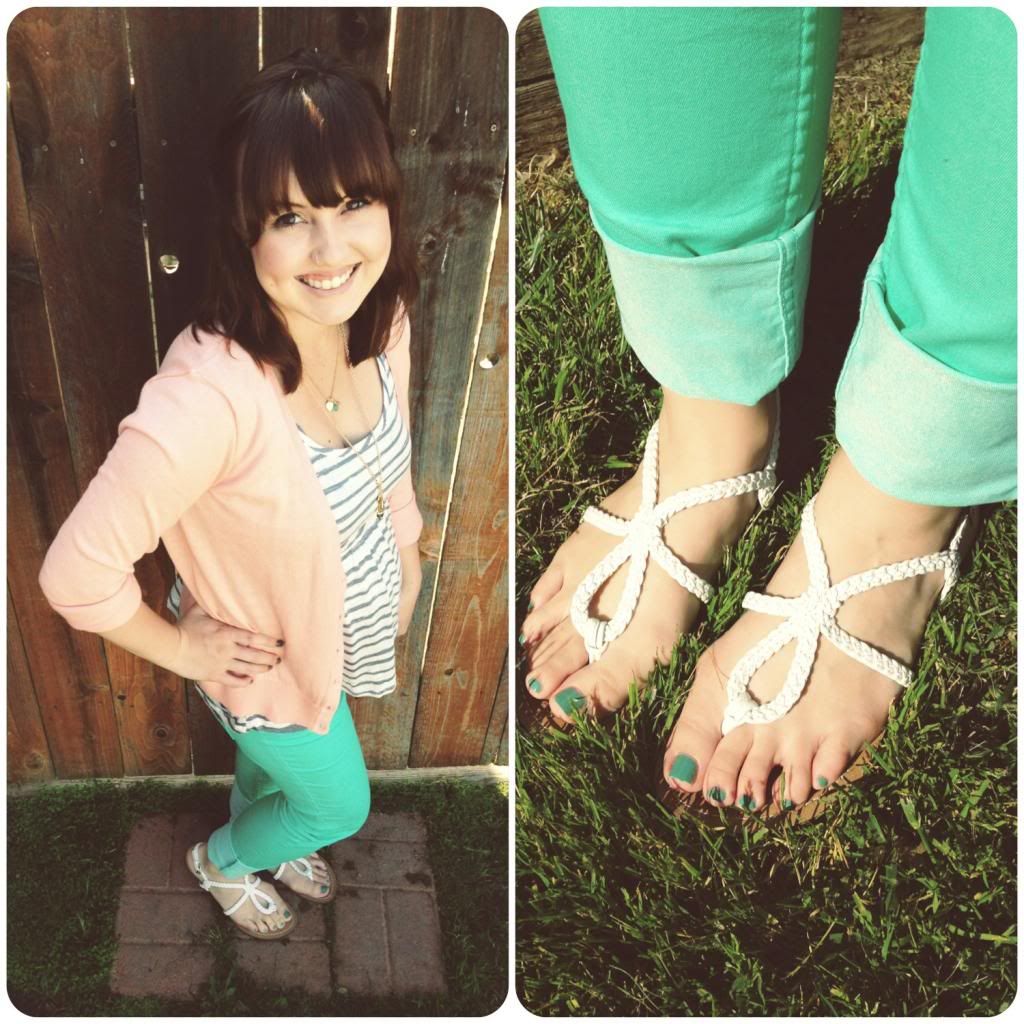 Sweater, Mint Jeans, & Necklaces: Forever 21
Tank & Sandals: Target
Necklace & Sweater: Forever 21
Lace Tank: Target
Jeans: Old Navy
I'm hoping to be back from here on out...but I can't promise anything...3 kids...crazy life...pretty much.