March was a whirlwind! Here's the second half of our month…you can find the first half
HERE
.
We took the boys through the carwash for the first time ever and they really loved it! As soon as we pulled out Oliver asked if we could go again…every time since then he assures us that the car is dirty and tries to convince us to take it through the carwash again.
We got a new mattress!! This may seem like no big deal to anyone else but it's a huge deal to us! We had a super crappy mattress that I grew up using and it really started aggravating poor Kaleb's already bad back. We were able to buy a brand new memory foam mattress with our tax return and it's been wonderful! It's made such a big difference, I sleep so good!
We took a spontaneous trip up the coast to Big Sur! More details on that
HERE
.
I started running again!! I love running and it's something I can't do at all while I'm pregnant so it's fun to get back into it. I've been trying to do three miles every other day with a mile and a half on the off day but with three kids it's been hard to go consistently. Hoping to work my way back up to 6-8 miles and eventually up to a half marathon! Also I want to kick this baby weight!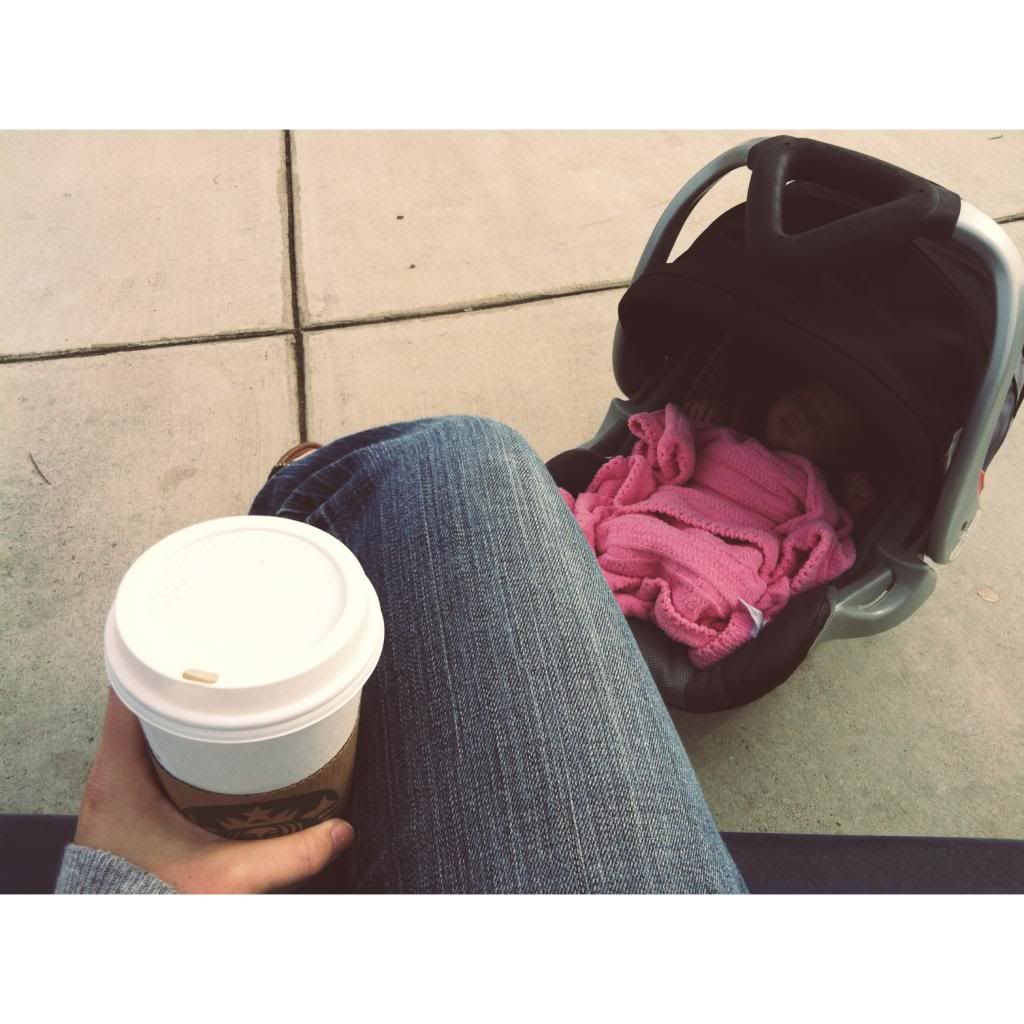 We've been going to the park quite a bit lately, mostly before we pick Kaleb up from work in the evening. We are loving the longer days of sunlight!
I'm working on kicking (or maybe just taming) my Starbucks addiction…not much success so far but I'm not sure that I'm too upset about that yet.
We celebrated my 25
th
birthday! More details on that
HERE
.
Harper is so close to sleeping through the night now! She goes down at night around 9:30 and doesn't wake up again until 4 or 4:30 in the morning! It's so amazing to get that much sleep!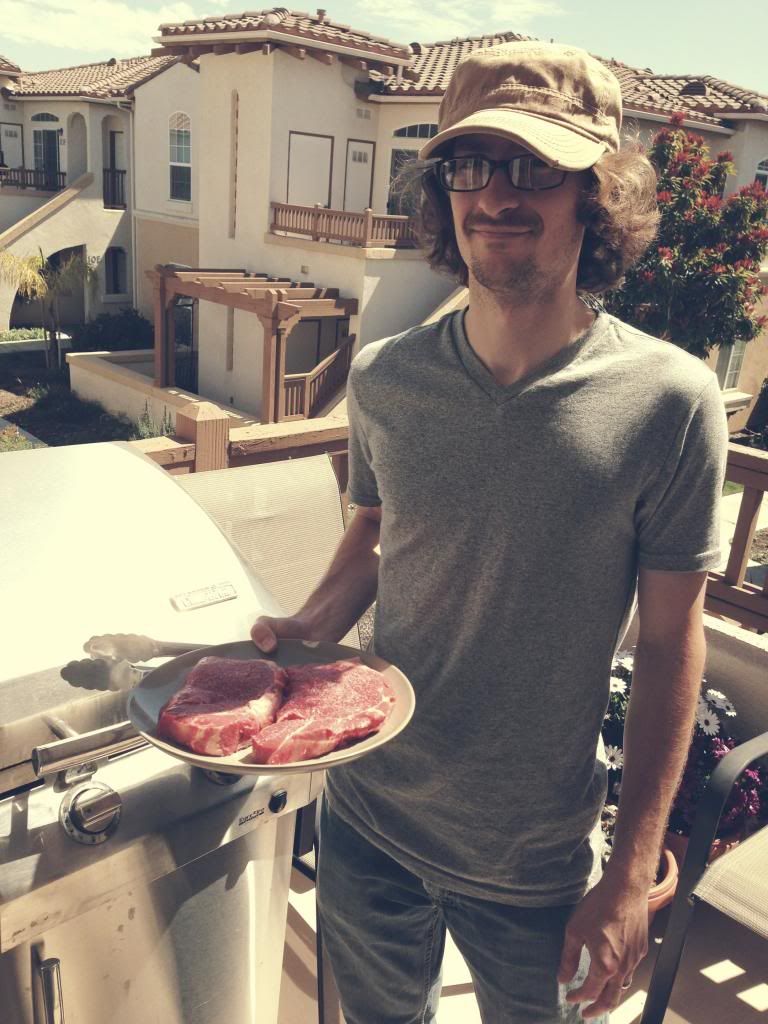 Oh hey there hot husband...
We had great weather one Saturday so we decided to get some steaks and grill out on the patio after taking a nice long family walk! It was perfect…
I cut my hair! I decided to give myself bangs again. I had them about a year and a half ago and decided to bring them back!
Now that we're halfway through April I'm just about caught up :) Weekly recaps will hopefully be going up every Monday once I'm fully caught up on the month of April!